LIC Jeevan Azad (868) was launched on 19th January 2023. However, considering the features, eligibility and return expectations, should you invest?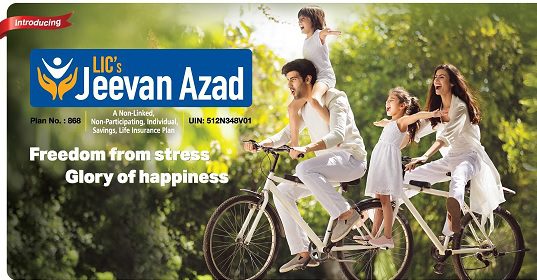 LIC's Jeevan Azad is a Non-Linked, Non-Participating, Individual, and Savings plan which offers a combination of savings and protection plan.
This plan is available only through OFFLINE mode.
Eligibility of LIC Jeevan Azad (868)
The eligibility conditions are as below.
Minimum age at entry – 90 days
Minimum age at maturity – 18 years
Maximum age at entry – 50 years
Maximum age at maturity – 70 years
Policy Term – 15 years to 20 years
Premium paying term – Policy Term minus 8 years. Hence, if you choose 15 years policy, then the policy payment term will be 7 years and for 20 years policy, it will be 12 years.
Minimum Sum Assured – Rs.2 lakh
Maximum Sum Assured – Rs.5 lakh
The total Basic Sum Assured under all policies issued to an individual under this plan shall not…