Bollywood Actress Swara Bhasker and her husband Fahad Ahmad, who are expecting their first child together, have announced their pregnancy. Swara Bhasker announced her pregnancy on Instagram, and she shared some adorable images of herself showing off her baby bulge. Swara Bha stated that they are grateful and pleased about this new chapter in their lives, and  the baby will arrive in October.
Swara Bhaskar Shares Baby Bump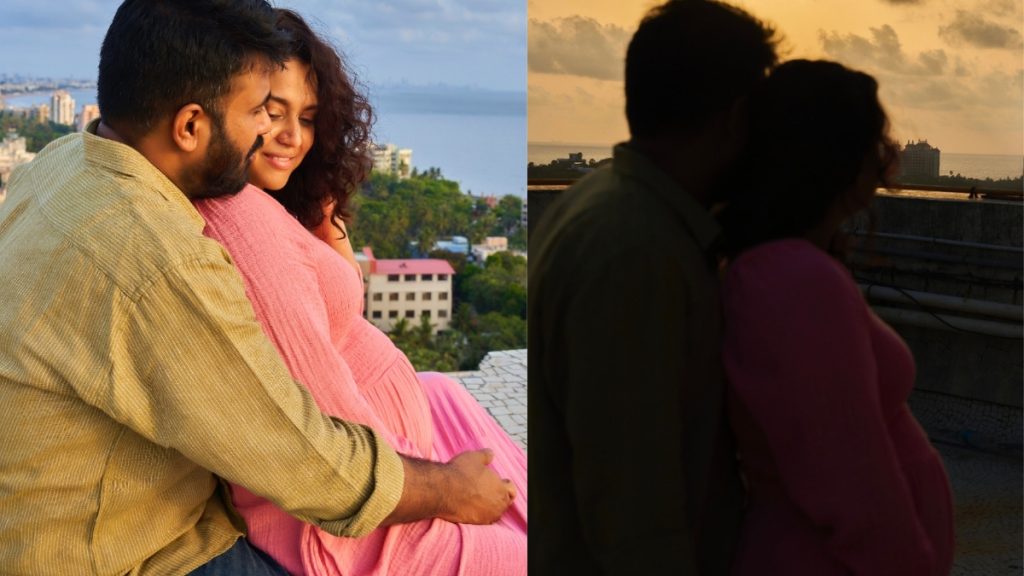 Swara shared images of herself with husband Fahad Ahmad on her Instagram account while pregnant."Sometimes, all of your prayers are answered at once," she wrote."Blessed, grateful, excited (and confused!) as we enter a whole new world."Swara looks gorgeous in a pink gown in the images, while Fahad wears a beige shirt. While the first two photographs are very clear, the third just shows the couple's silhouette.
Baby to come in this month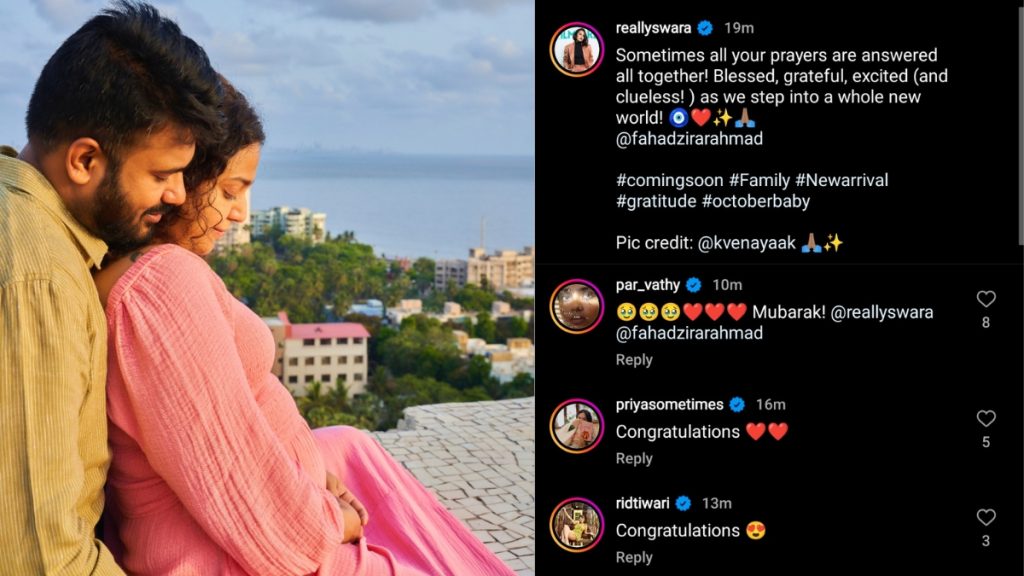 The Actress hared images of the couple looking into the morning sun, with Fahad hugging his wife from behind. Swara…