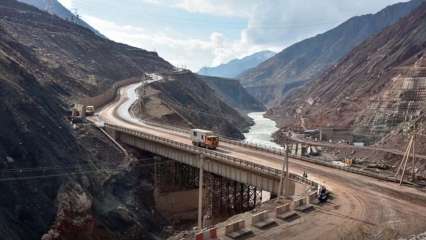 An earthquake measuring 6.2 on the Richter Scale hit Tajikistan late Friday night. Strong tremors were felt across the north Indian subcontinent with tremors in Jammu and Kashmir, Punjab, Haryana, Himachal Pradesh, the Delhi-NCR and Uttarakhand.
The earthquake struck the Tajikistan-Xinjiang border region at a depth of 86 km (53.4 miles). The area of the epicenter is largely unpopulated mountain terrain, part of the mighty Pamir mountains. It is located in the Badakhshan National Park, part of the Gorno-Badakhshan Autonomous Oblast (GBAO) in southeastern Tajikistan.
The quake was felt by millions of people especially in the denser-populated areas of northern Pakistan and India.
The entire southern Central Asian region, including Tajikistan, lies in an active seismic belt where severe earthquakes are common. Seismologists have long studied the region, especially in connection with the massive hydroelectric dams and other public works in the area.
Tajikistan is a…