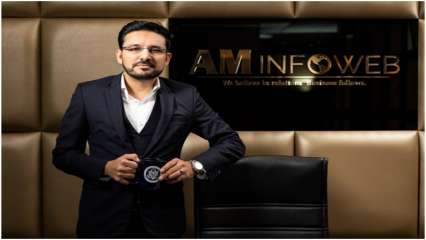 In the wake of the pandemic, we wanted to get the views of an expert who would be able to give a concise and holistic view of the situation without much ado.
And it so happens that a business leader we've been pursuing for quite some time finally agreed to share his insights on the same.
We are talking about Ali Merchant – multi-millionaire, philanthropist, life coach, and the Founder and CEO of AM Infoweb, India's leading Health Information Management Outsourcing company. We bring to you an excerpt from the interview.
How has the pandemic affected people as a whole?
"I like the fact that you asked about people as a whole and not just about life on the professional front because personal and professional circumstances are interrelated to a great extent and together contribute towards the growth of an individual. What affects the economy more than consumer preferences and their ability to spend? With social distancing, work-from-home culture, and salary cuts, the…