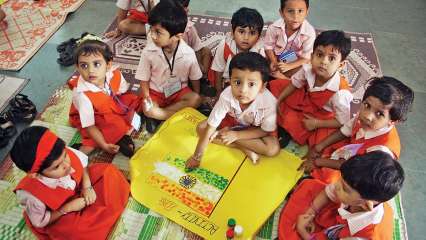 Delhi Nursery Admissions 2021: Delhi Nursery Admissions 2021 will commence from February 18, 2021, in the private schools. The Directorate of Education, Delhi on Wednesday released the schedule for the admission process for Nursery class, KG and class 1. Education Department of Delhi has asked all the private schools to submit details on or before February 15, 2021.
The admission process will begin for KG, class 1 and nursery classes across 1,700 schools. Forms for these three entry-level classes needs to be filled by March 4, 2021.
The Delhi Nursery Admissions 2021 process will take by March 31, 2021, while the classes will begin from April 1, 2021.
Delhi Nursery Admissions 2021 Important Dates
The online registration process for nursery will start from – February 18, 2021
Last date to fill the form – March 4, 2021
The first list for the admission will be released on – March 20, 2021
The second list will be out by – March 25, 2021
Admission process will take…