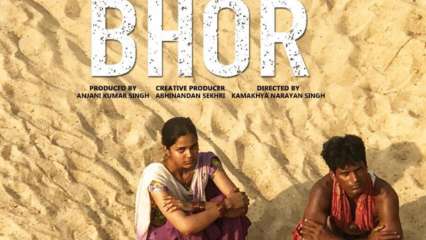 Kamakhya Narayan Singh's film 'Bhor' has been unveiled on MX player for streaming. The film showcases strong shades of women empowerment and highlights sanitation issues of rural India simultaneously offering an interesting take on the caste system. 
Speaking about the film, Kamakhya Narayan Singh said, "As a filmmaker and a student of social Work (education), I had the chance to travel the world and India extensively. I got a chance to interact with people from indigenous cultures. They have a different understanding of the society – they may be poor, but they are happy, there are conflicts but they are not complicated."
For the uninformed, to keep the film as realistic as possible there were extensive workshops for two months and also the costumes shown in the film belong to people from the community. 
Singh added, "Bhor deals with one such community called the 'Musahars' in Bihar. They are simple people and our story is about how they react to the modern…