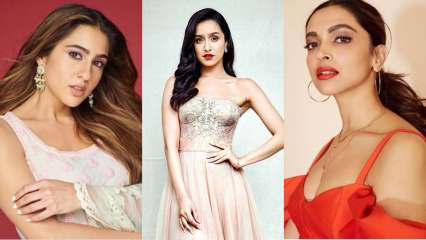 In the alleged Bollywood drugs nexus being investigated by federal agency Narcotics Control Bureau (NCB), drug peddlers, several film actors, company executives among others have been summoned and question so far in the case.
On Saturday, actresses Deepika Padukone, Sara Ali Khan and Shraddha Kapoor Kapoor will appear before the federal investigating agency in the drug case being probed as part of the ongoing investigations in Sushant Singh Rajput death case. 
Here's what you can expect to happen tomorrow:
– Bollywood actresses Deepika Padukone, Shraddha Kapoor and Sara Ali Khan are expected to arrive at the Narcotics Control Bureau office on Saturday in relation to the drugs case being probed by the federal agency. On Thursday, Deepika and Sara returned to Mumbai from Goa after they were send summons by the NCB. 
– As reportedly confessed by Karishma Prakash in…