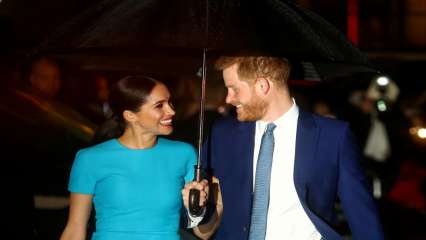 Prince Harry and his wife Meghan Markle late on Sunday gave their first major TV interview since stepping back from the British royal family a year ago. Meghan accused Britain's royal family of raising concerns about how dark their son's skin might be and pushing her to the brink of suicide, in a tell-all television interview that will send shockwaves through the monarchy.
Harry and Meghan's announcement in January 2020 that they intended to step down from their royal roles plunged the family into crisis. Last month, Buckingham Palace confirmed the split would be permanent, as the couple looks to forge an independent life in the United States.
Harry said they had stepped back from royal duties because of a lack of understanding, and he was worried about history repeating itself – a reference to the death of his mother Diana who was killed in a 1997 crash as her car sped away from chasing photographers.
Key takeaways from the interview between Prince Harry and Meghan…