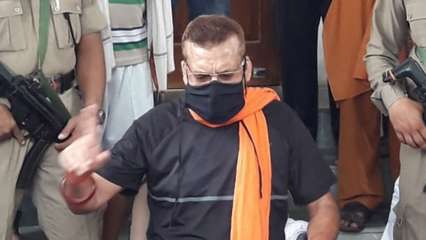 Former Bihar DGP Gupteshwar Pandey, who voluntarily retired from service on Tuesday, has announced that he will enter politics and leave his future to the people of Buxar.
Taking to social media, Pandey said the situation has become such that it is time for him to enter politics now.
The ex-cop urged people to rise above caste religion and awaken the spirit of nationalism, adding that he will go among people with the message of love instead of caste and religion.
"People are upset with my decision to enter public life. I am being accused. Does a good person have no meaning? Why do people want to arrange the name of the caste only?" Pandey asked.
"I want to present such an example in a society where people identify a good person and not a caste. Today people run after people with money power, but good people do not get any attention," he added.
The former DGP is…