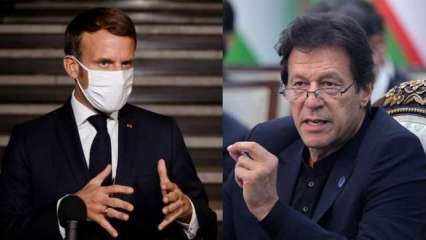 The French government has officially raised its concerns over the "shocking" remarks made by Pakistan Human rights minister Shireen Mazari with the Pakistani mission in Paris. 
The French foreign ministry in a statement termed the remarks as "insulting" and said, "these hateful words are blatant lies, imbued with an ideology of hatred and violence. Such slander is unworthy of this level of responsibility. We reject them with the greatest firmness".
The concerns were raised with the Pakistani Chargé d'affaires in Paris asking Islamabad to "rectify this statement and return to the path of dialogue based on respect"
The Pakistani Cabinet minister, also known as "Lady Taliban" had tweeted a story, making disparaging remarks on French President Emmanuel Macron. 
She said, "Macron is doing to Muslims what the Nazis did to the jews" 
The story she shared was "fake news", the Pakistani Mission in France immediately Quoted Retweeted her. In fact, Marc Baréty, the…