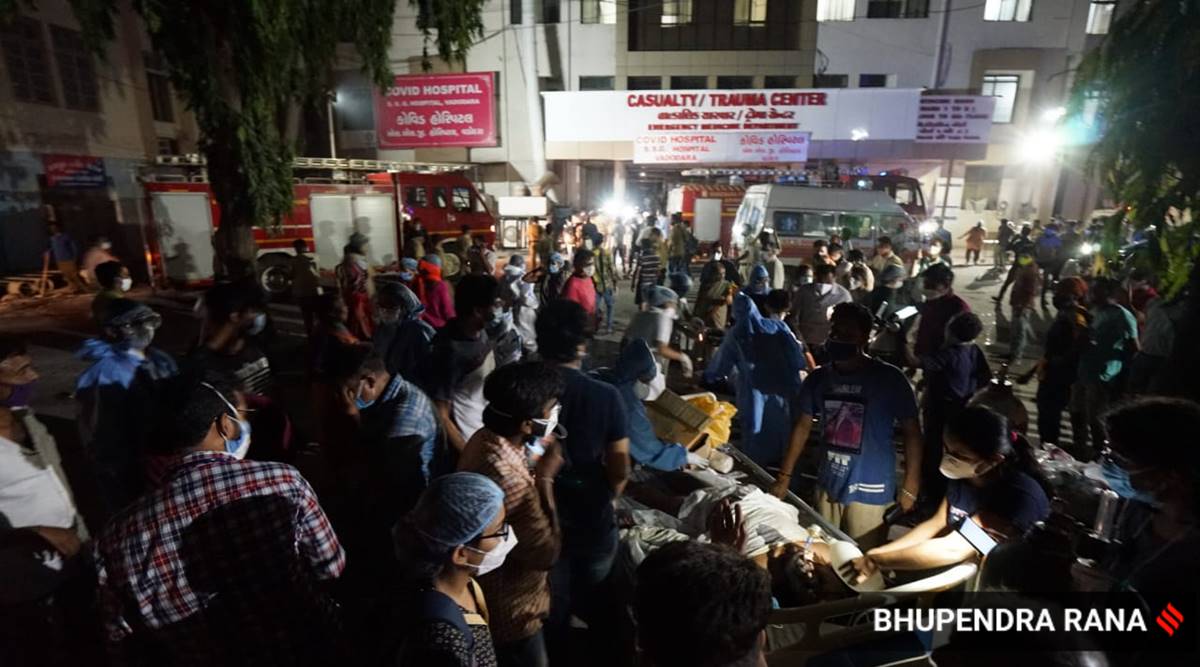 Patients being evacuated from the hospital in Vadodara on Tuesday. (Express photo by Bhupendra Rana)
A fire broke out at the Vadodara Municipal Corporation-run SSG hospital on Tuesday where 272 Covid-19 positive patients were undergoing treatment.
The fire broke out in one of the ICU wards on the first floor of the Covid-19 isolation building, fire officials said. Though no one was injured, all 39 patients from the ICU ward have been evacuated. Three patients have been shifted to GMERS Gotri hospital as they were critical due to their ailment.
Fire officials said that the blaze was caused by a short circuit in the wiring of one of the…