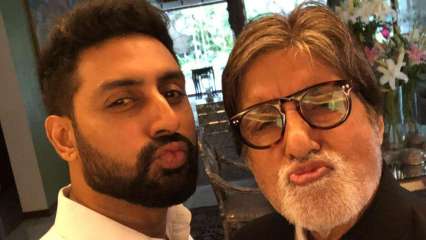 A false news report had stated that actor Amitabh Bachchan had been hospitalized. DNA had then confirmed with their sources and found out that Bachchan is NOT admitted to the hospital and is at his home in Mumbai.
Abhishek Bachchan, actor and son to Amitabh Bachchan, also reacted to the news with a witty answer. In an interview with SpotboyE, he said, "I ask because he's sitting right in front of me. That must be his duplicate in the hospital."
Media outlets reported that the 78-year-old was admitted for an injury and has been receiving treatment since Saturday. The news, like we mentioned even previously, is not true.
Amitabh Bachchan had shared a glimpse of a square in the Polish city of Wroclaw, which has been named after his late father, distinguished Hindi poet Harivansh Rai Bachchan, on his Instagram account recently. He called it a moment of immense pride…