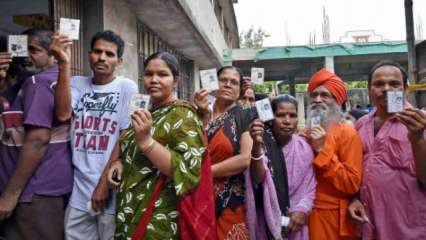 Election Commission of India is celebrating 11th National Voters Day today. The Election Commission of India will formally launch the e-EPIC (Electronic Electoral Photo Identity Card) programme Monday, (January 25), the National Voters' Day.
Ravi Shankar Prasad, Union Minister for Law and Justice, Communications and Electronics and Information Technology will distribute e-EPICs and Elector Photo Identity Cards to five new voters, said ECI in a statement on its website. Other identity proofs like the Aadhaar card, PAN card, driving licence are already available in the digital format.
The digitalisation of voter-ID card will have a special significance in the upcoming polls in five states, namely, Assam, Kerala, Puducherry, Tamil Nadu and West Bengal.
Here is everything you need to know about the digital voter ID card:
What is e-EPIC?
e-EPIC is a non-editable secure portable document format (PDF) version of the EPIC and will have a secured QR code with image and…