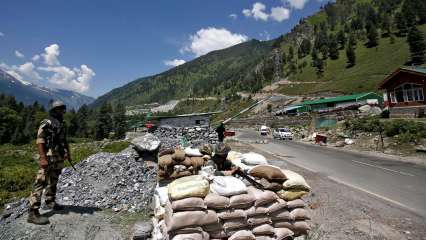 In what comes as a piece of positive news amid the ongoing India-China border disputes, the Indian Army has reportedly taken control of six strategically important mountain peaks along the Line of Actual Control (LAC) in eastern Ladakh, therefore putting New Delhi in a tactically superior position over Beijing.
According to sources, the Indian Army is now in a position to effectively monitor the movements of the Chinese People's Liberation Army (PLA), providing a huge advantage in the current conflict.
Not just this, India is also bringing out the big guns and the newest additions to its arsenal. The French Dassault Rafale twin-engine fighter aircraft, recently inducted into the Indian Air Force (IAF), have also been found conducting 'familiarisation sorties' in Ladakh. It is presumed that the Rafale jets are keeping an eye out for Chinese air activity in the region.
…