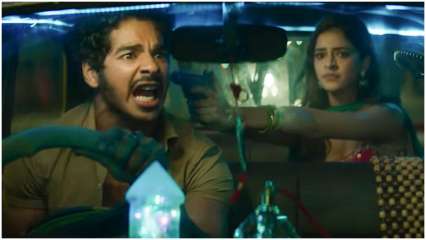 Ishaan Khatter is back after two years, this time with Ananya Panday and Jaideep Ahlawat in 'Khaali Peeli', the trailer of which was released on Tuesday. 
The film promises to keep audiences at the edge of the seat right from the start where Ananya and Ishaan seem to be on a run to save their lives from the antagonist played by Jaideep Ahlawat. 
From what we understood so far, Khaali Peeli's trailer shows how Ananya and Ishaan's characters are running away from the bad guys after the former steals a bag full of jewellery after which they strike a partnership. However, their fun is interrupted by the goons of Jaideep Ahlawat who want them by hook or crook. This fun and the mad ride will surely leave you intrigued and excited about the film. 
The teaser of the Ali Abbas Zafar film had been unveiled a month…