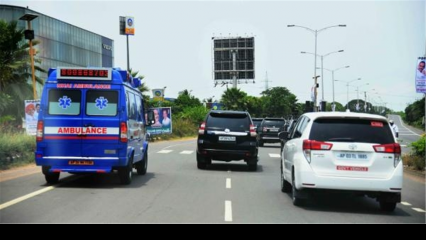 In a baffling event, as many as 350 people fell sick and one died due to a mysterious illness at Eluru in the West Godavari district in Andhra Pradesh. It is reported that at least 76 people were moved to a hospital since the night of December 6.
The cause behind so many people falling sick could not be ascertained in what many are considering a mysterious case.
It is reported that the patients were admitted for complaints of epilepsy and giddiness. The authorities in the local government hospitals in the district said that the situation was under control.
A 45-year-old man reportedly died on the evening of December 6 after he was admitted to a government hospital with symptoms of nausea and epilepsy.
Andhra Pradesh Chief Minister YS Jagan Mohan Reddy is slated to visit the hospital where the sick were admitted at Eluru on December 7. He would hold a meeting with the district officials, reports said.
"All medical help has been provided to patients and everyone is…