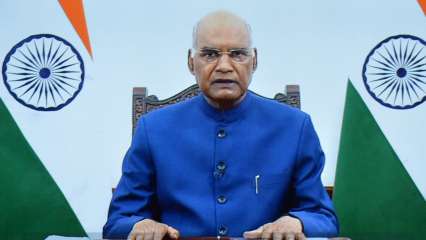 Asserting that the New Education Policy 2020 (NEP 2020) will bring flexibility in the education system, President Ram Nath Kovind on Saturday said that students will get quality education that meets the requirement of the 21st century.
The National Education Policy 2020 sets a vision to implement an "equitable and vibrant" knowledge society and will allow students to take courses as per their vocational, professional or intellectual requirements, the President said. He added that it will also allow them suitable exit and re-entry points. 
"The National Education Policy (NEP) aims to reorient our educational system towards meeting the needs of the 21st century. It sets the vision of developing an equitable and vibrant knowledge society by providing quality education to all. It achieves twin objectives of inclusion & excellence," said the President.
The President noted…