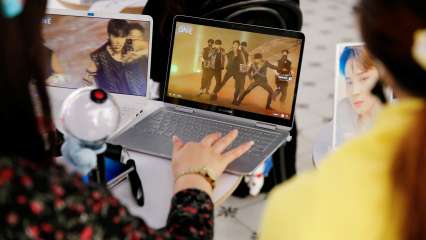 More than 100 million fans of BTS tuned into an online concert by the K-pop boyband on Saturday, holding their signature light sticks and sharing messages in a chatroom.
Titled "Map of The Soul ON:E," the virtual event came after the seven-member group scrapped its initial plan to hold an in-person show for a limited audience, in line with the South Korean government`s tightened social distancing curbs. The band had already cancelled planned world tours.
As many as 114 million fans watched the concert, propelled by the success of "Dynamite", BTS` first song entirely in English that topped the Billboard Hot 100 singles chart last month.
"You`re not here but I feel you here, as if I can hear your chants, and next time let`s really be here together," vocalist V, or Kim Tae-hyung, told fans.
Since its 2013 debut, BTS has spearheaded a global K-Pop craze with catchy,…