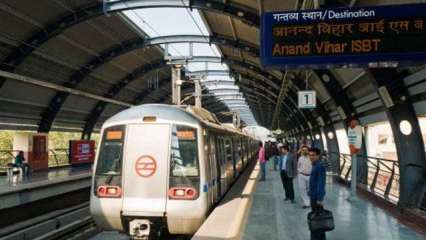 The Delhi Metro Rail Corporation (DMRC) has reportedly fined more than 2,000 people in nine days for not wearing masks inside station premises and inside the metro, and for a general disregard against following the important coronavirus disease (COVID-19)-necessitated protocols.
According to reports, the DMRC also further counselled more than 5,000 people regarding the importance of following the COVID-19-related procols for cutting down the spread of the coronavirus, especially considering the fact that the pandemic outbreak continues to spread like wildfire.
A report mentioned that the DMRC is only issuing fines in the most extreme of cases when the passenger in question is not adhering to the necessary guidelines or creating nuisance even after being called out for not wearing masks or abiding by the protocol.
Days after resuming operations on the Yellow Line after…