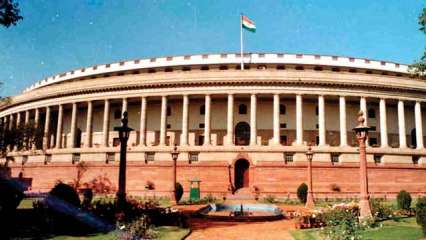 Amid a surge in Covid-19 cases in the country, all political parties in a Business Advisory Committee (BAC) of Parliament on Saturday agreed to curtail the ongoing Monsoon Session as early as September 24.
It is learnt that all the parties agreed to end the session by Wednesday or Thursday in next week (September 23 or September 24), curtailing about 7-8 sittings.
As the final decision will be taken by Lok Sabha Speaker Om Birla, all the members of the BAC in the meeting on Saturday evening agreed to curtail the sittings of the session which was to be concluded on October 1, said sources.
Sources said amid some Members of Parliament testing positive for Covid-19 during the session, Opposition parties conveyed to the government that conducting the full 18-day session could be a risky affair.
The parties agreed in the BAC, chaired by Birla, to pass six major Bills…