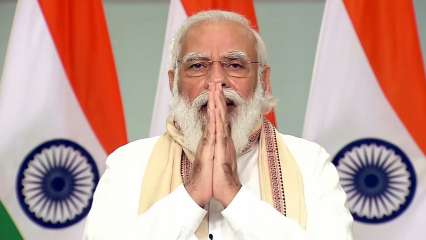 In another gift to poll-bound Bihar, Prime Minister Narendra Modi will lay the foundation stone of nine highway projects through video conferencing on Monday.
The PM will also inaugurate optical fibre internet services under which all the 45,945 villages of Bihar will be connected through optical fibre internet service.
A statement from PMO said that the nine highway projects involve a road length of about 350 kilometres at a cost of Rs 14,258 crore.
It said these roads will enhance better connectivity, convenience and economic growth in and around the state and movement of people and goods will also improve substantially, especially with the neighbouring States of Uttar Pradesh and Jharkhand.
Modi had declared a special package for significant infrastructure development of Bihar in the year 2015. This included 75 projects worth Rs 54,700 crore, of which 13 projects…