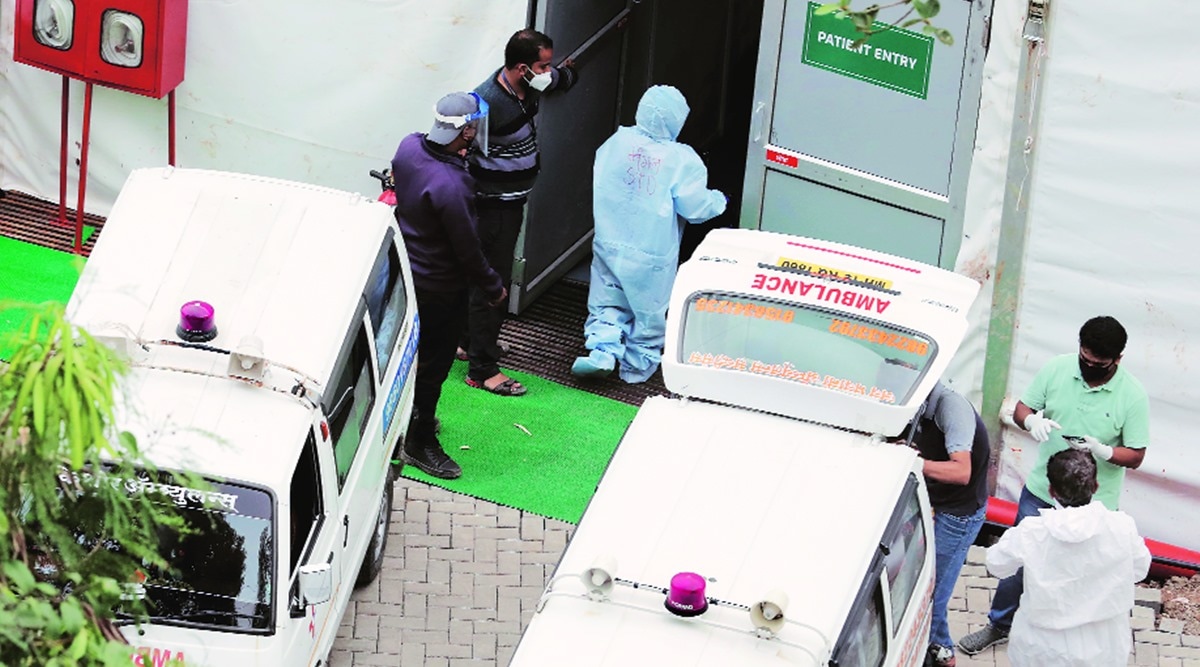 At the jumbo facility in Pune on Wednesday. (Photo by Arul Horizon)
In a move that has raised eyebrows, the Sassoon General Hospital has been asked to temporarily shift 70 ventilators to the jumbo Covid-19 treatment facility at the College of Engineering Pune (CoEP). On Wednesday, authorities at the largest government-run hospital in the state confirmed that they were able to shift 30 ventilators to the jumbo facility.
A week since the facility was set up and inaugurated at CoEP, there have been 27 deaths there, which, doctors have said, were of patients who were admitted at a critical stage.
A district task force of senior…