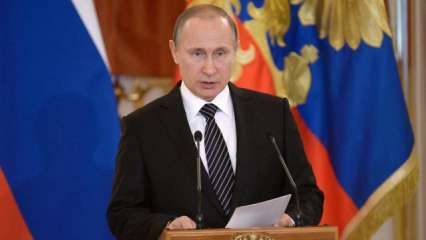 Russia said it is ready to offer its 'Sputnik V' COVID-19 vaccine free of charge for voluntary vaccination of the staff of the United Nations (UN) and its offices.
The country will soon hold a virtual conference for those nations keen in cooperation in the development of anti-coronavirus vaccines, said Russian President Vladimir Putin. 
Delivering his remarks through a pre-recorded video for the 75th session of the UN General Assembly on Tuesday, Putin described the 'Sputnik V' vaccine, the world's first coronavirus vaccine, as "safe, reliable and effective."
He said the Russian government is ready to share experience and continue collaborating with countries and international entities including the supply of the 'Sputnik V' vaccine.
"Building on the scientific, industrial and clinical experience of its doctors, Russia has promptly developed a range of test systems…