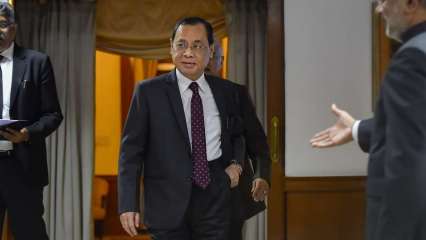 In a relief to Rajya Sabha member and former Chief Justice of India Ranjan Gogoi, the Supreme Court on Thursday closed the suo moto proceedings against him in the 2019 sexual harassment. The apex court said that former top court judge AK Patnaik committee report has pointed out that a conspiracy to level sexual harassment charges against former CJI cannot be ruled out.
A bench comprising Justices SK Kaul, A.S. Bopanna and V.Ramasubramanian that there exists a reason to believe that decisions by the former Chief Justice may have led to a conspiracy being hatched against him.
The bench also noted that two years have passed and it is unlikely that there is any possibility that electronic evidence can be recovered.
Closing the suo motu proceedings in the case, the court said the in-house probe has been completed. "There is no requirement to keep the case going on", said the bench.
Justice Patnaik committee looked into the allegations made by a lawyer Utsav Bains that…