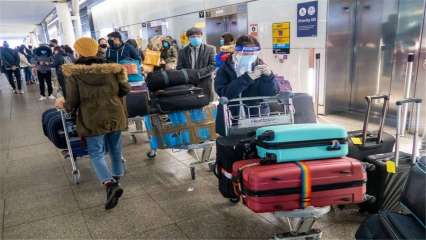 India has detected four cases of the South African strain of the COVID-19 virus, officials said on Tuesday. The country has also detected the Brazilian strain of the virus, Indian Council of Medical Research (ICMR) Director General Balram Bhargava said.
Addressing the regular Covid-19 media briefing, Dr Bhargava said that the infected people and their contacts have been quarantined.
ICMR has found a total of 192 Covid-19 cases of the new variants of mutated SARS-CoV-2 in last two months, including four from the variant emerging in South Africa and one from the Brazilian variant.
The remaining cases are all of the UK variant. "All confirmed cases are quarantined and treated," Dr Balram Bhargava said.
ICMR chief however noted that no mortality has been reported so far in the cases who contracted the UK variant as well as those who are infected by the variants from South Africa and Brazil.
About the SA variant, better known as B.1.351, Bharagava said that its cases…