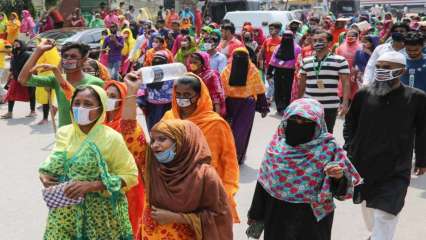 Bangladesh welcomed the Bengali New Year amid stricter COVID restrictions with an eight-day-long imposed in the country from April 14. The lockdown will be in place till April 21, during which all government, non-government offices and shopping malls will remain shut while public transport services, international and domestic flights will remain suspended.
All stores, except those supplying food, will remain closed as well.
The stricter restrictions have also marred the Pohela Boishakh celebrations in the country — the first day of Bengali New Year.
"We have to remember that the lives of the people come first. If (we) survive, we'll be able to rearrange everything," Prime Minister Sheikh Hasina said during a televised address to the nation on the eve of the Bengali New Year on Tuesday.
"There's no need to be worried; the government is always beside you. I have taken steps for the poor and lower-income people after the second wave hit the country," she…