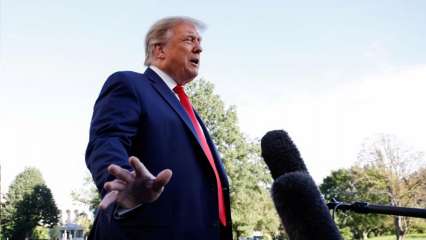 After threatening to ban Chinese video-sharing app TikTok in August, US President Donald Trump has said that he supports a deal that will allow the app to continue to operate in the United States.
The development comes as the US Commerce Department on Saturday announced a one-week delay until Sept 27 on the order to ban the app on Apple's App Store and Google Play store for download.
Trump told reporters at the White House he backs the deal with TikTok owner ByteDance, Oracle and Walmart to create a new company that will assume TikTok's US operations called TikTok Global.
The US Treasury said in a statement "Oracle will be responsible for key technology and security responsibilities to protect all US user data. Approval of the transaction is subject to a closing with Oracle and Walmart and necessary documentation and conditions to be approved by" the Committee…