As Chinese crackdown looms over Hong Kong, Trump urges Xi Jinping to meet protesters
dnaindia.com
---
Trump told reporters on Thursday he did not want to see a resort to violence to quell the protests in Hong Kong and reiterated that he wanted to see China "humanely solve the problem."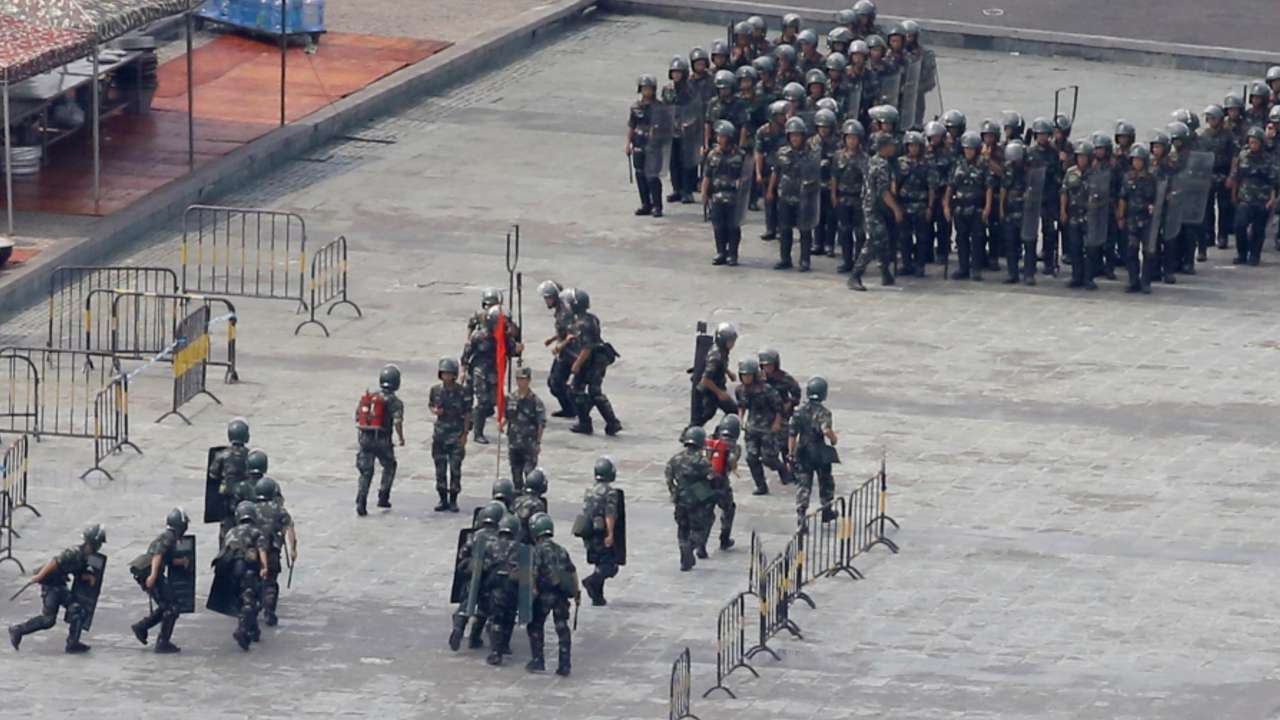 Shenzhen: Chinese servicemen attend a crowd control exercise at the Shenzhen Bay Sports Center in Shenzhen across the bay from Hong Kong. (Reuters)
Hong Kong braced for more mass protests over the weekend, even as China warned it could use its power to quell demonstrations and US President Donald Trump urged his Chinese counterpart, Xi Jinping, to meet with the protesters to defuse weeks of tensions ...
Read the full text dnaindia.com