Three gored among six hurt on last day of Pamplona bull-running
dnaindia.com
---
Each morning from July 7-14 thousands of people, many wearing traditional white shirts with red scarves, line the narrow streets of the medieval city to take part in the centuries-old tradition of running with the bullsnday.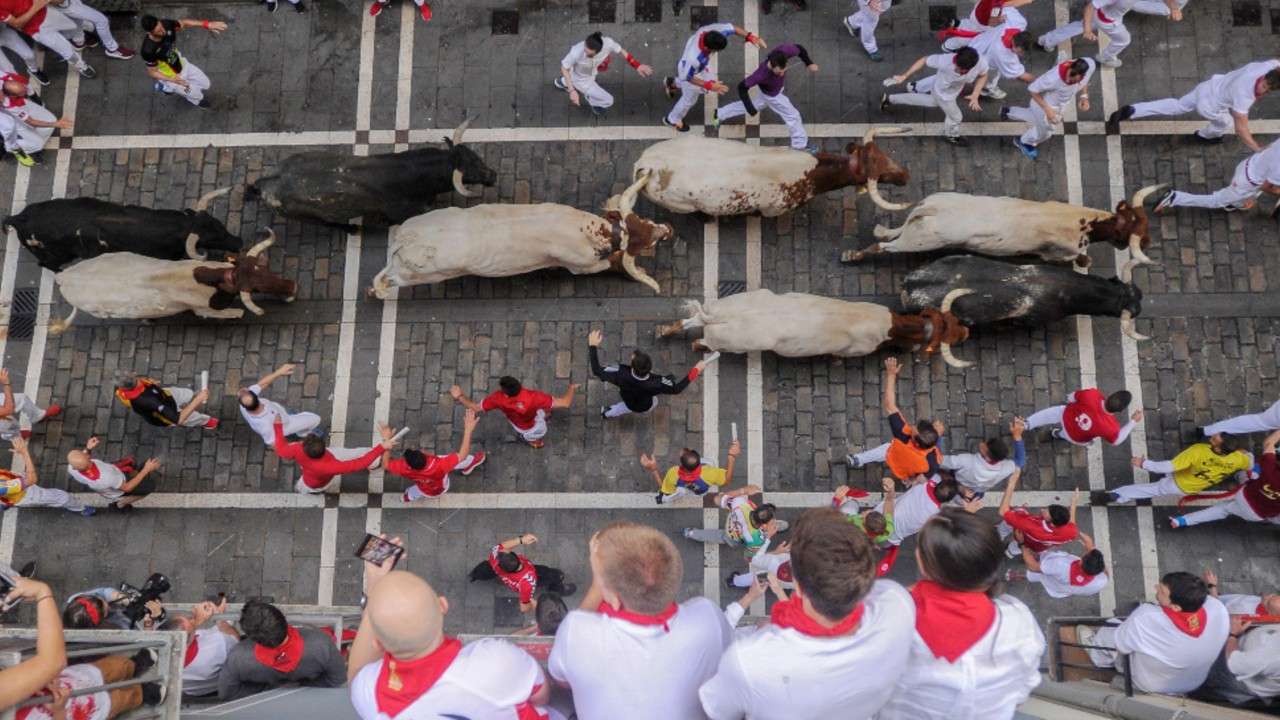 Photo: AFP Participants run with Miura fighting bulls on the last bullrun of the San Fermin festival in Pamplona, northern Spain
Six runners were hurt, with three of them gored, on the last day of a crowded running of the bulls at the annual San Fermin festival in the Spanish city of Pamplona, according to the Red Cross on Sunday.
Each morning from July ...
Read the full text dnaindia.com