This post may contain affiliate links. Read our disclosure page for full details.
Sedona, Arizona is a dreamy rural escape well away from any outer metropolitan boundaries. Phoenix, the most populated metropolis in the United States, is just 115 miles (2 hours) to the south. Flagstaff, lies 29 miles (48 minutes) to the north, on State Hwy 89.
In contrast, Sedona offers a quiet seclusion for nature lovers and seekers of tranquility. Here are 10 incredibly romantic things to do in Sedona.
PICNIC AMID THE WONDERS OF THE SONORAN DESERT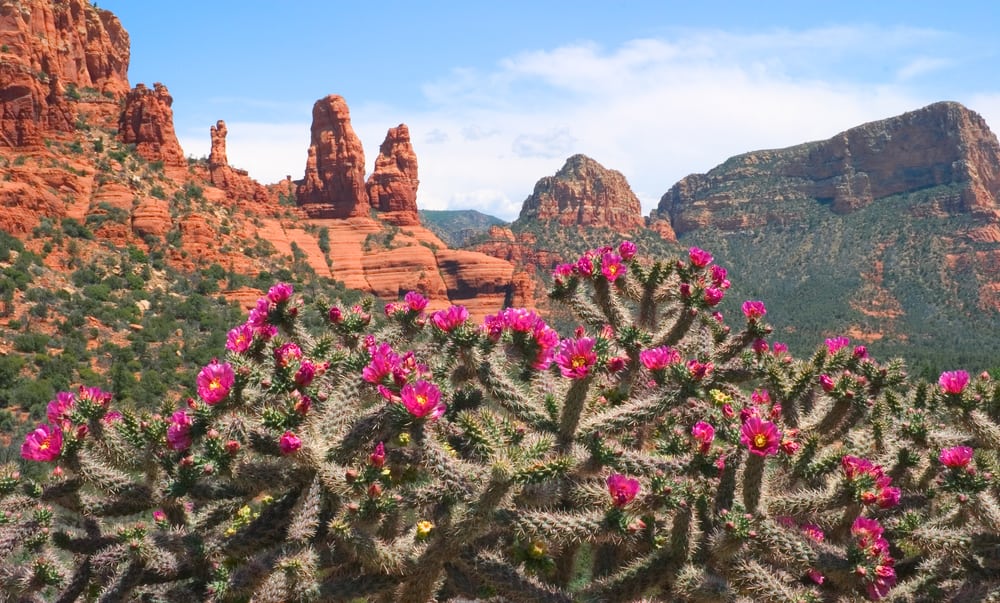 One of the great parts about Sedona is that nearly any public nature area in town has fantastic views. That means you can simply pick a spot to relax for an afternoon. Anyplace you put your finger on the Sedona local area map is going to have breathtaking scenery.
Unpack a picnic, and just spend some time just taking in the…