This post may contain affiliate links. Read our disclosure page for full details.
Tis the season to tell your love how you really feel, so if you're looking for romantic messages for her, you're in the right place. Maybe you're looking for the perfect flirty text to send to your girlfriend on Christmas Eve, or maybe you just need romantic Christmas wishes for your wife while you two are apart. There are even spicy Christmas texts for when you're feeling a little naughty, too!
Communication in relationships is always important and Christmas is the perfect time of year to let your feelings be known, so say it right with one of these romantic Christmas messages for her.
Christmas Messages for Her
Flirty Christmas Texts for Her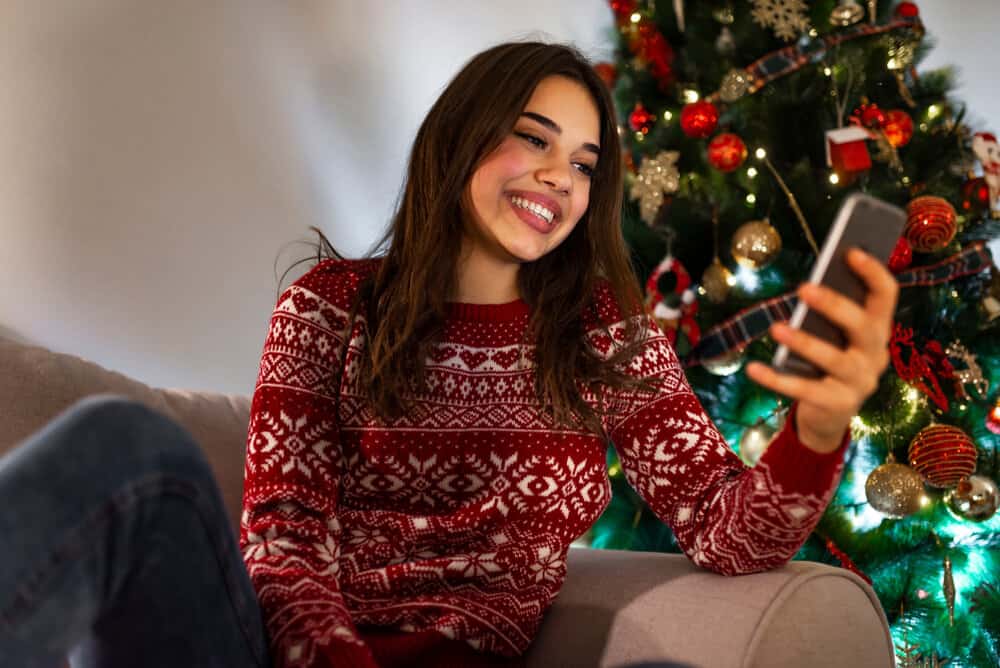 Everyone over here is trying to rock around the Christmas tree, but the only thing I want to rock around is you!
I'm having one of those stupid silent nights, want to…