Four newly-inducted ministers to get portfolios on Monday, Pramod Sawant says day after Goa cabinet reshuffle
firstpost
---
Panaji: The four new ministers inducted into the Goa cabinet would be allotted portfolios on Monday, Chief Minister Pramod Sawant said. Chandrakant Kavlekar, who was earlier leader of the
opposition, would be designated as deputy chief minister, Sawant told reporters on Sunday, but refused to divulge any further details.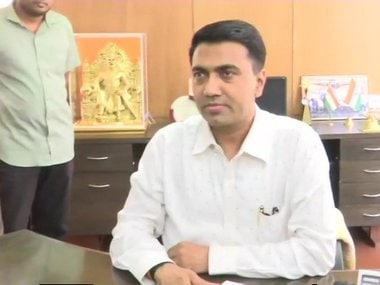 Days after 10 Congress MLAs in Goa joined the BJP, Sawant on Saturday reshuffled his cabinet, dropping three members of the ally Goa Forward Party (GFP) and an Independent legislator as ministers. Michael Lobo, who resigned as deputy speaker of the ...
Read the full text firstpost