News Sports News Cricket News Best moment with MS Dhoni was my first ODI double ton: Rohit Sharma
TOI - Sports
---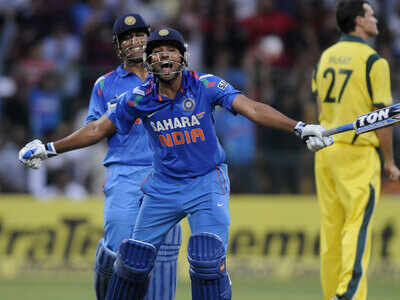 Rohit scored the first of his 3 ODI double tons on November 2, 2013 in Bengaluru against Australia. (BCCI phot...Read More
NEW DELHI: India white-ball vice-captain Rohit Sharma has said that his most special moment with wicket-keeper-batsman MS Dhoni remains when he hit his first ODI double century.
Rohit scored the first of his three ODI double tons on November 2, 2013 in Bengaluru against Australia.
"Best moment with MS (Dhoni) was my first double hundred, he was batting with me and we had a long partnership," said Rohit in a video that he tweeted as part of a ...
Read the full text TOI - Sports