News Sports News Football News Virtual crowd and sound: La Liga's path to the new normal
TOI - Sports
---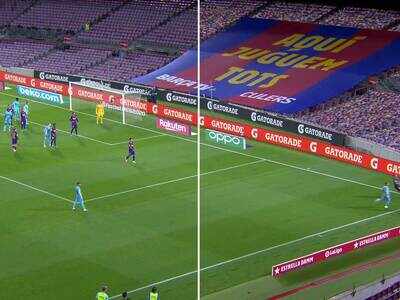 KOLKATA: Fans, they say, are the driving force of any team. Bill Shankly had once famously mentioned the 'holy trinity' at a football club, comprising the players, the manager and the supporters.
That holy trinity is eternal and will stand the test of time or any other challenge. However, the coronavirus outbreak has led to the unusual situation where the supporters in the top European leagues --- which have restarted --- are unable to be at the stadiums on the match days and forced to root for their teams from their homes.
Closed-door matches are surely not desirable but that is the ...
Read the full text TOI - Sports