News Sports News Others Swimming professionals sell vegetables, tea to make a living amid pandemic
TOI - Sports
---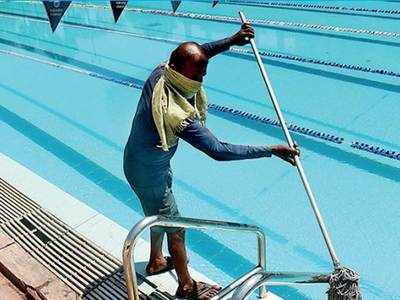 BENGALURU: For over a decade, Lakshmi and Veeresh's (names changed) professional lives revolved around the swimming pool. While Lakshmi is a qualified coach, Veeresh worked as a manager at a reputed swim centre until a month ago. Now, they work as a salesperson in a stationery store and an assistant at a chaat shop respectively.
This is not an isolated story but the common plight of over 900 swimming coaches, lifeguards and maintenance staff in the state. The numbers pan India are mind-numbing.
While most other sports are limping back to life amid the pandemic, swimming has been one ...
Read the full text TOI - Sports