Blood-soaked Florida man clings to truck for 9 miles, bashes windshield in crazy video
foxnews
---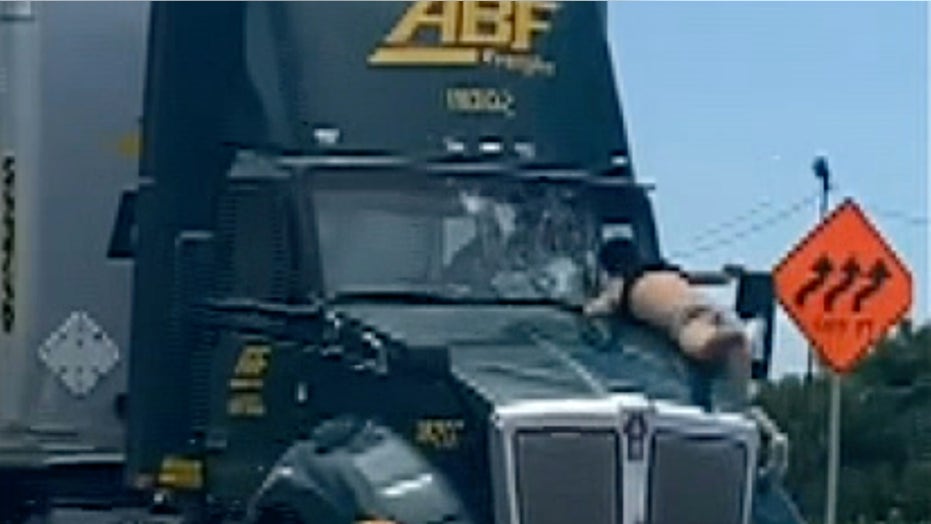 Florida resident was driving on a Miami highway, when he caught sight of a man clinging to the hood of an 18-wheeler, as the driver seemingly attempted to shake his passenger off of the hood.
In dramatic video posted to social media, a bloodied man is seen clinging to the hood of a semi truck as it barrels down a Florida highway.
The bizarre incident started shortly after 1 p.m. Saturday, when the Florida Highway Patrol got a call about a disoriented white male abandoning his vehicle on an exit ramp near Boynton Beach, the Daily Mail reported ...
Read the full text foxnews