Brazil court releases foul-mouthed Bolsonaro video
bbci.co.uk
---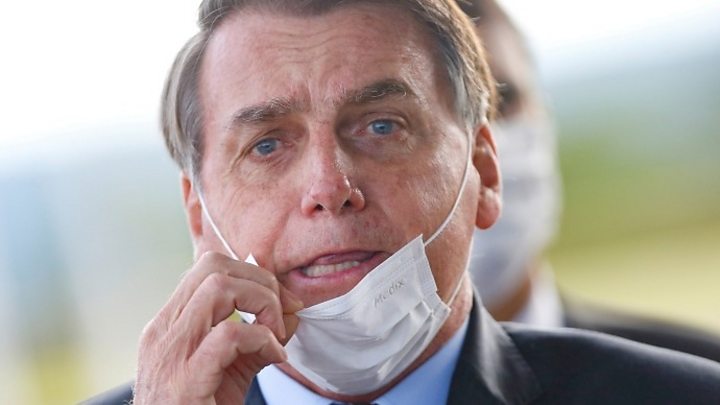 Brazil's Supreme Court has released a video showing President Jair Bolsonaro expressing frustration that he was unable to change security officials and vowing to protect his family.
The video forms part of an investigation into allegations that the president attempted to replace senior members of the federal police.
Mr Bolsonaro denies any wrongdoing.
The growing political crisis comes amid concerns that Brazil could be the next epicentre of the coronavirus pandemic.
On Friday the country recorded 1,001 new deaths, bringing its total to 21,048, and it has the second highest ...
Read the full text bbci.co.uk