Close encounter: mother and calf humpback whales stun surfers at Sydney's Manly beach
theguardian
---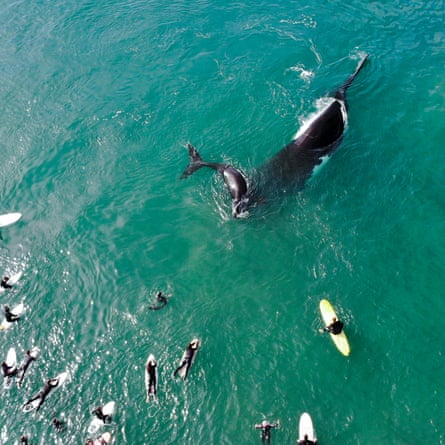 A humpback whale calf, closely followed by its mother, came within metres of surfers and swimmers at Manly Beach, north of Sydney, on Sunday afternoon.
It is unusual to see a whale calf so early in the year in Sydney. Eastern Australian humpbacks migrate north from Antarctica, along the coast to tropical waters in north Queensland from April to July.
The whales give birth in the warmer waters and often mothers and calves are spotted heading south during the ...
Read the full text theguardian