Family saves drowning bear with plastic tub stuck on head
news.com.au
---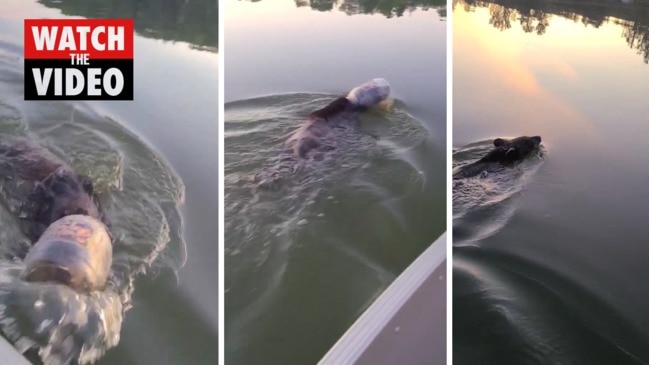 A family have caught the miraculous moment they a bear from drowning in a lake after finding the animal swimming with a bin caught over its head.
Tricia and Brian Hurt were fishing with their son Brady on Marsh Miller Lake in Wisconsin in the US on Saturday when they spotted the young bear in the waters.
The bear had a cylindrical cheese ball tub stuck on its head, which was filling with ...
Read the full text news.com.au