Freckles the manta ray 'doing well' after being freed from hooks
bbci.co.uk
---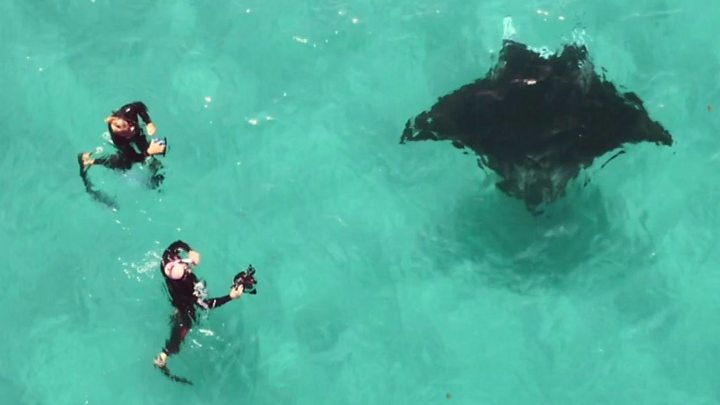 When Freckles the manta ray approached divers Jake Wilton and Monty Halls, they were shocked to see fishing hooks embedded under her right eye.
More surprising was that she stopped near them, appearing to ask for help.
Jake dived down several times, each time swimming up close and removing the hooks from her skin. Freckles waited patiently for him to finish.
Jake has since checked in on Freckles and told BBC News that she's doing well, and may even have recognised him.
"I went down for a dive [to check up on ...
Read the full text bbci.co.uk