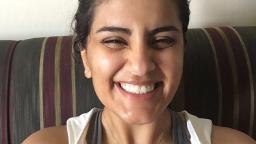 Hathloul, 31, was arrested in a May 2018 sweep that targeted well-known opponents of the kingdom's since-rescinded law barring women from driving. She told her family
she had been tortured and sexually abused
in prison — allegations Riyadh repeatedly denied — and her detention was condemned by the United Nations and global human rights groups.
Last December, Riyadh's Specialized Criminal Court — a terror tribunal — sentenced Hathloul to
five years and eight months in prison
, including a two-year and 10-month suspension, according to a statement released by her family. With the time she had already served, the sentencing paved the way for
Hathloul's release
on Wednesday.
Hathloul will remain on probation for three years following her release, during which time she could be arrested for any perceived illegal activity, the family said in a statement in December. She will also be banned from traveling for five years, they said.
Hathloul's release comes less than a week after the…