Revealed: Covid-19 outbreaks at meat-processing plants in US being kept quiet
theguardian
---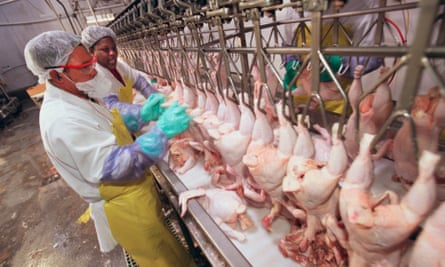 A chicken processing facility in western North Carolina reportedly underwent widespread testing for Covid-19 in early June.
Workers at the plant were scared. Several employees had already tested positive and the company, Case Farms – which has been repeatedly condemned for animal treatment and workers' rights violations – was not providing proper protective equipment.
"We don't have a lot of space at work. We are shoulder to shoulder," said one worker, who declined to be identified, during a recent union call. "I'm afraid to go to ...
Read the full text theguardian