South Africa registers more than half a million coronavirus cases
theguardian
---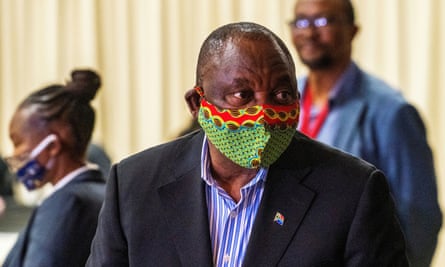 South Africa has registered more than half a million confirmed cases of Covid-19, health officials have said, as the government struggles to retain public trust amid allegations of widespread corruption, arbitrary decisions on restrictions and administrative incompetence.
Africa's most industrialised nation was widely praised for its early response to the pandemic but criticism has since mounted as a strict lockdown was eased.
"The lockdown succeeded in delaying the spread of the virus by more than two months, preventing a sudden and uncontrolled ...
Read the full text theguardian