Three deaths linked to California wildfires as dropping winds help firefighters
foxnews
---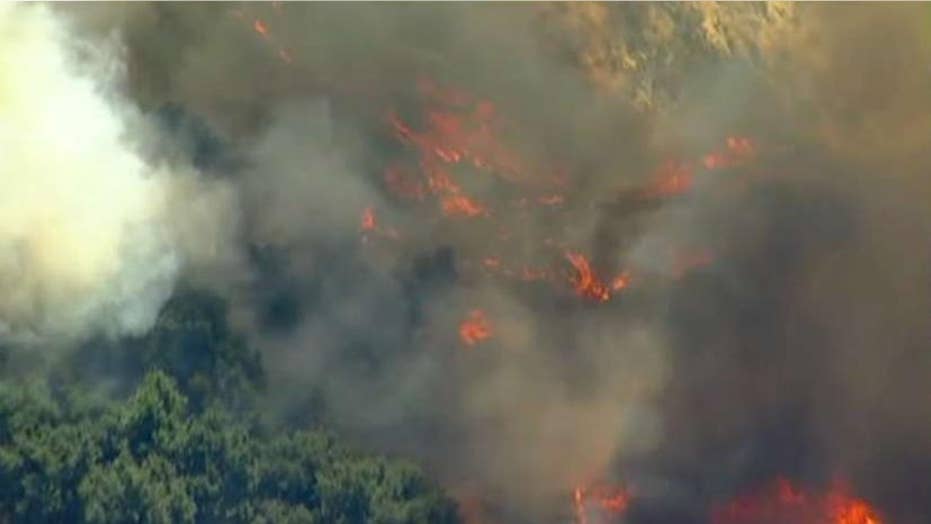 100,000 residents forced to evacuate as the Santa Ana winds ripped through the San Fernando Valley; William La Jeunesse reports from Porter Ranch, California.
Three deaths have been linked to two wildfires in Southern California as law enforcement officials said Saturday that a second body had been found at a mobile home park in Calimesa where 74 structures were destroyed Thursday.
The Riverside County Sheriff's Department said they were working to identify the victim. The second person who died in the so-called Sandalwood Fire has been identified as 89-year-old Lois Arvikson. Her son Don Turner said she ...
Read the full text foxnews