Washington family stunned by Olive Garden waiter singing 'Happy Birthday'
foxnews
---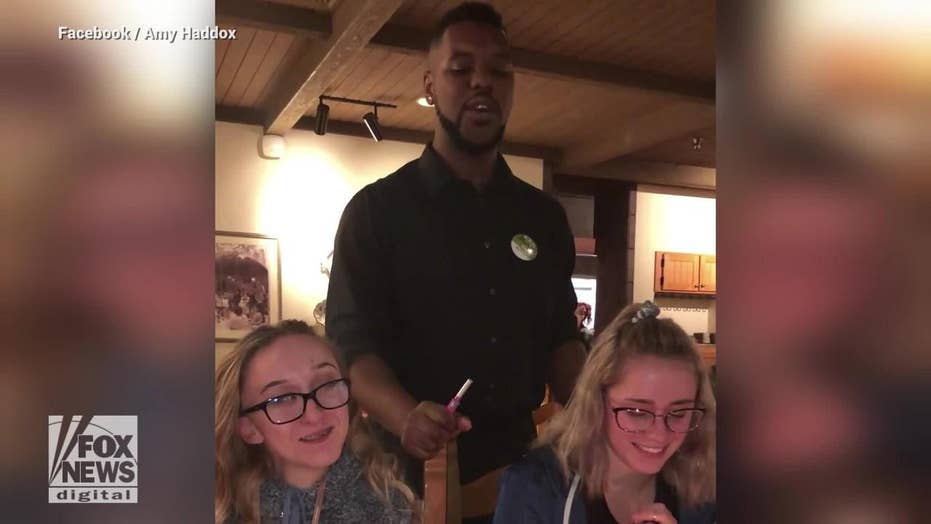 A pair of 17-year-old twins in Washington were treated to a stunning rendition of 'Happy Birthday' by an Olive Garden waiter. The girls, expecting a 'cheesy' restaurant performance, were instead enchanted by the waiter's voice.
A Washington mom and her twin daughters were in for quite a shock when an Olive Garden waiter came over to sing "Happy Birthday" to the 17-year-olds and gave a rendition that left the entire restaurant quiet.
Amy Haddox told Fox News she and her husband had taken their twin daughters, Hannah and Ella, to the Kennewick Olive Garden to celebrate the girls ...
Read the full text foxnews