Wisconsin boaters find bear with plastic jug stuck on its head, swimming in lake
foxnews
---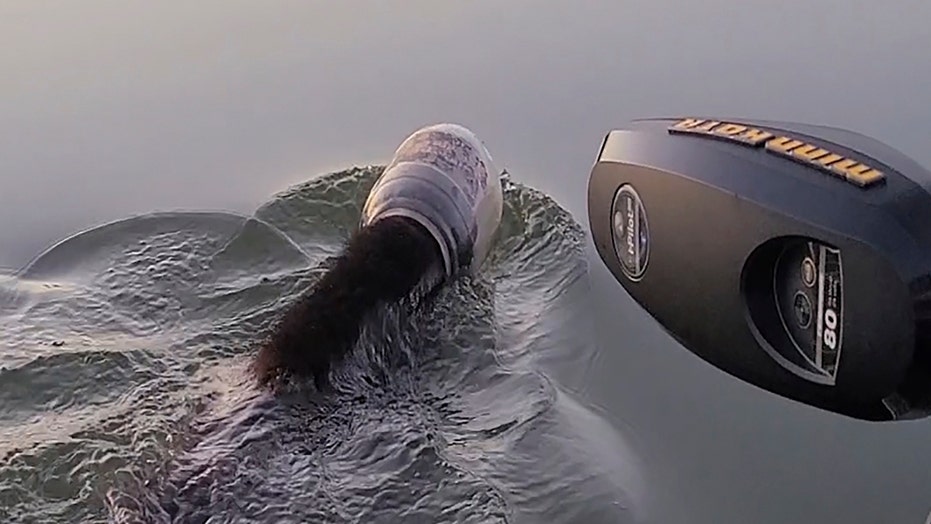 The bear barely had a chance.
But when a boating family encountered a young bear black struggling to stay afloat with a plastic jug stuck on its head in the middle of Marsh-Miller Lake in Wisconsin Saturday, they pulled up alongside it, removed the jar and watched it safely swim ashore.
Tricia Hurt posted video of the incident to Facebook Sunday. She and her family found the critter with what was described as a cheese ball tub stuck on its head as it pawed its away across relatively calm water.
"We got a bear here -- poor thing's got ...
Read the full text foxnews