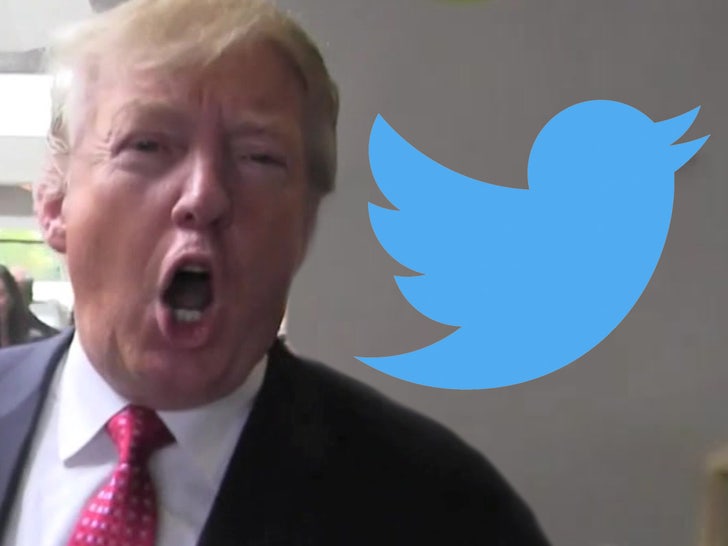 Breaking News
President Trump no longer has to worry about character counts or typos in his tweets, because Twitter has deemed him too dangerous for its app … and booted him PERMANENTLY.
Twitter made the call Friday to ban the outgoing Prez, after temporarily suspending him earlier this week following his comments about the Capitol riots he's accused of inciting.
According to Twitter … it's now a permanent ban for Trump "due to the risk of further incitement of violence."
The decision comes after Facebook and Instagram also extended Trump's suspensions from one day to indefinite.
Twitter says … "In the context of horrific events this week, we made it…