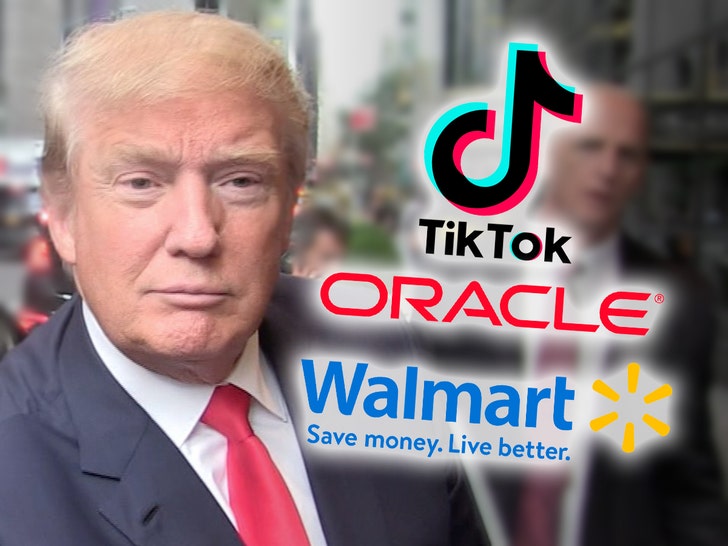 Breaking News
TikTok users around the U.S. are probably sighing with relief, 'cause President Trump appears to now be cool with the social media app partnering up with Oracle and Walmart.
DT drastically changed his tune Saturday, telling reporters at the White House he'd given the deal his "blessing" while going on to sing Oracle and Walmart's praises as trustworthy partners in guarding Americans' data and privacy. Literally, a full, bizarre 180 here.
There were also some specifics … like the fact the new, U.S., ran TikTok would likely be based out of Texas, and that a bunch of new jobs would result.
Trump backs proposed TikTok deal…