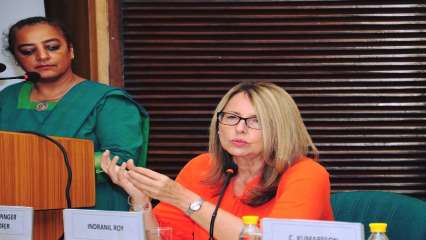 Austria has thanked India for extending support in the aftermath of the terror attack in its capital Vienna.
Austria's envoy to India, Brigitte Öppinger-Walchshofer speaking to WION said, "We are truly grateful for the solidarity of India in these difficult hours. Austria will not be intimidated by cowardly acts of terror."
Adding, "Together we will defend our open and democratic society."
Five people have been killed in terror attacks across six locations in the national capital Vienna. Condolences poured in from around the world, with top officials from the European Union, France, Norway, Greece and the United States expressing their shock at the attacks.
Indian Prime Minister Narendra Modi tweeted, "Deeply shocked and saddened by the dastardly terror attacks in Vienna."
"India stands with Austria during this tragic time. My thoughts are with the victims and…