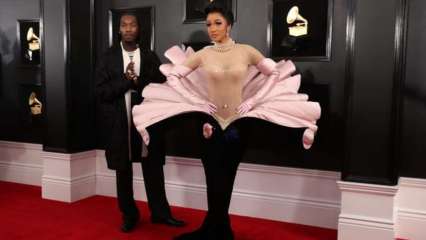 Rapper Cardi B says she has not shed tears since filing for divorce from rapper Offset.
Cardi B had filed for divorce from husband Offset at an Atlanta courthouse on Tuesday, citing the marriage is "irretrievably broken" and "there are no prospects for a reconciliation".
Talking about the separation in an Instagram Live video, she revealed that she is "not hurt" about ending her three-year marriage. She has been getting a lot of support from fans. Thanking them, Cardi said: "I want to say thank you so much. However, like, I don`t really need it." "I`m okay. I want to let you know I have not shed not one tear," she said.
Cardi admitted that although her previous fallout in 2018 with Offset made her "stressed out" and "sad", she isn`t upset about their latest split.
"This time, I wasn`t crying. Wanna know why? The reason my divorce is not because of none of that s***…